9261 - Vendesi villa sul mare Capistello Lipari
Sul mare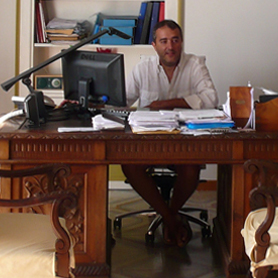 Alfredo Gennaro D'Agata
Contact Agent
Description
Villa in Lipari, located 20 metres above the sea shore and connected by a private path to the beach, two features that make it almost unique in Lipari. The beach below is never crowded due to difficulty of approach by public footpath. The photo, taken from the house, shows how close it is to the sea. The position, extremely quiet even during the summer, is immersed in nature. At night, you hear just the sound of the sea and there are no lights around. Opposite, less than 2 km away, is the island of Vulcano. Although secluded, the villa is 2.5 km from Lipari town.
Layout. The villa has two floors. On the ground floor: living room (with fireplace), kitchen with separate entrance, bathroom, double patio. Upstairs: two double bedrooms with two bathrooms, patio, uncovered terrace. Surface: 73 square metres of interior, 49 square metres of covered terraces, 17 square metres of uncovered terrace. Level garden to the entrance and a small area of surrounding land. Air conditioning in the two bedrooms. Ceiling fans in the living room and in the kitchen. TV (satellite dish), Internet and wi-fi, kitchen with induction hob, oven, fridge, dishwasher and washing machine. In the courtyard there is an outdoor shower, a stone sink and a stone barbecue. Everything is in perfect condition: the house has been fully renovated and newly furnished in 2017. The property includes small grounds below the villa, toward the sea.
Note, please, that the villa is not accessible by car. It is about 250 metres from the vehicular road (where you leave the car). The lane then is mostly gently downhill but steepens in the last stretch. The villa can be reached on foot and also accessed by quad or moped to the second gate of the property which is very close to the villa. It would be possible, with some not too expensive work, to widen the last stretch (inside the property) right up to the house to facilitate full access by quad, moped or similar.
In addition, for transporting baggage or heavy loads there is a telferage (cableway) that links the house with the road.
Moreover, if you have a small boat, you can easily reach Lipari town by sea
Amenities
Energy Class G
Outdoor Pool
Sea at 20mt
Top House
Exchange
Similar Properties
FOR SALE
Casa con giardino Capistello Lipari
Capistello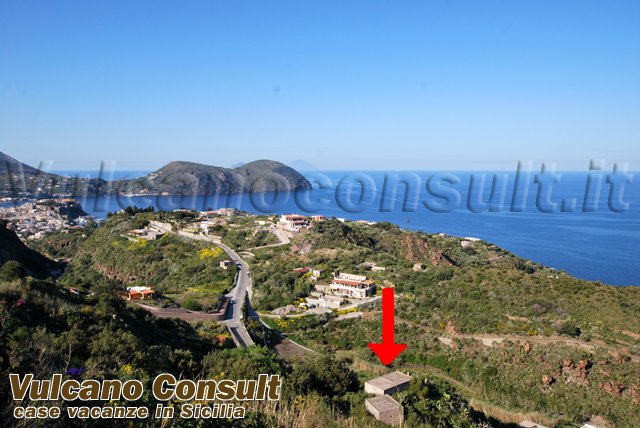 FOR SALE
Fabbricati Capistello Lipari
Capistello
FOR SALE
vendesi villa Cappero Lipari
Cappero
FOR SALE
Rudere Cappero Capistello Lipari
vista mare
FOR SALE
Villa Cucuncio to sell in Lipari San Salvatore
Panoramica con vista mare
FOR SALE
Ruderi contrada Candali Lipari
Terreno
FOR SALE
Casa con giardino Capistello Lipari
Capistello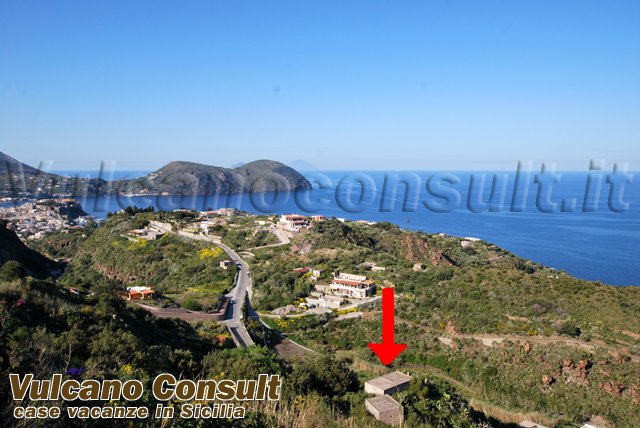 FOR SALE
Fabbricati Capistello Lipari
Capistello
FOR SALE
vendesi villa Cappero Lipari
Cappero
FOR SALE
Rudere Cappero Capistello Lipari
Capistello
FOR SALE
Villa Cucuncio to sell in Lipari San Salvatore
San Salvatore
FOR SALE
Ruderi contrada Candali Lipari
Candali
FOR SALE
Casa con giardino Capistello Lipari
Capistello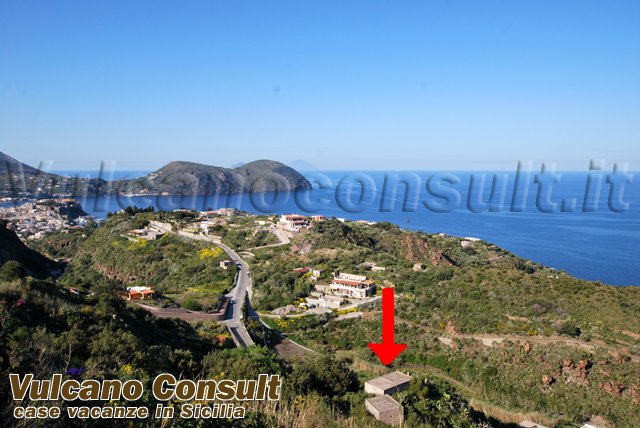 FOR SALE
Fabbricati Capistello Lipari
Capistello
FOR SALE
vendesi villa Cappero Lipari
Cappero
FOR SALE
Rudere Cappero Capistello Lipari
Capistello
FOR SALE
Villa Cucuncio to sell in Lipari San Salvatore
San Salvatore
FOR SALE
Ruderi contrada Candali Lipari
Candali